Food Truck Business: Nowadays food trucks have become quite a range in the evolving restaurant space. The major advantage of food truck has mobility of business format gives owners access to multiple locations at an initial capital that is lower than that required in opening a restaurant of any other format.
Thus, small restaurant owners are looking to invest in a food truck rather than individual stable restaurant is it no wonder.
How to start a food truck business in 2022
Do you want start a food truck business in 2022 but you don't know the first thing about it? You don't worry we will help you to start food truck business. In this guide packed with possible tips that you can use to plan your food truck before you even buy or lease your first truck in 2022.
It is natural to have doubts when you are starting a big or small restaurant business, which is why you must learn how you can make a business plan for your food truck here.
Although it may seem hard to start a food business in India, we mention some points to guide you thoroughly through the process of opening a food truck business in India.
Selecting the correct food truck or commercial vehicle
Get the kitchen equipment and raw materials needed in a food truck
Apply for licenses and allows required to start a food truck business in India
Look for the workforce needed to run the food truck smoothly
Install POS software for your food truck
Determine on the staff uniform for your food truck employees
Market your business
Determine on the total investment need to start a food truck business in India
Finalize the sources of funding
Other miscellaneous things needed to keep your food truck business in India, on the food market
The food truck industry is growing rapidly
The food trucks are becoming more and more common. Initially this idea started as a newly, but quickly food trucks becoming mainstream. In 2022, an online food truck business is a better investment because of the growth of food truck industry.
How to promote food truck business online?
Recent studies, proved that 19% of customers in the U.S have tried a food truck, and a shocking 52% think that mobile vendors should be welcomed into their community. In another reason, people love food trucks, and they love to support online food truck business ideas.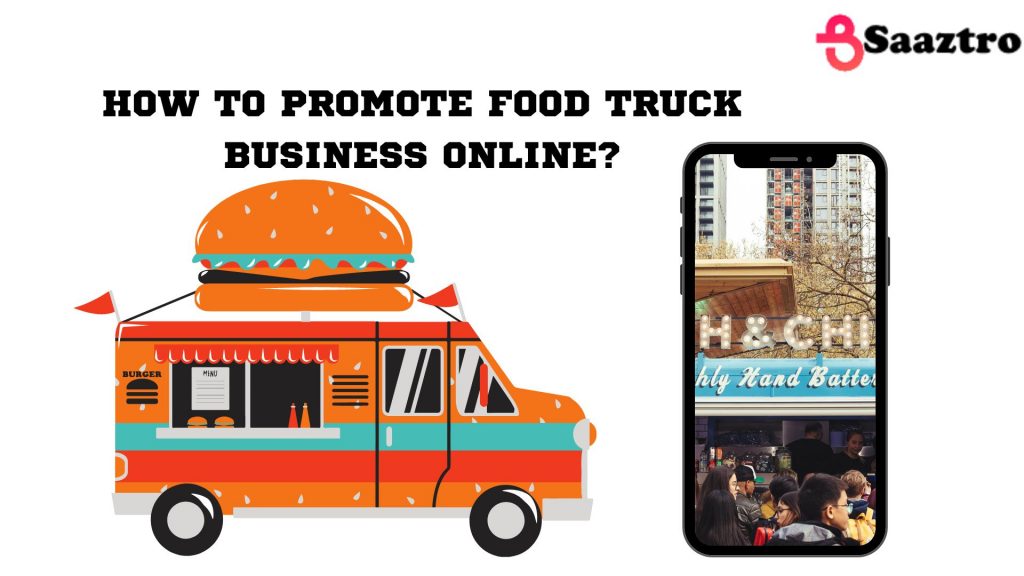 Identifying your target customers
Food trucks are best because the customers come to them rather than the other way around, its created by food trucks, so customers have no longer time to drive to the market and stand in a long queue. At the same time, food truck has attracted a captive customer they can attract from again and again.
Take the perfect decision when starting online food truck business
Are you planning to start food truck business online, at the same time you must take the perfect decisions can help you navigate the remaining steps of your business setup process.
Online food truck business will focus on type of food
Food truck as opposed to food trailer
Food truck must focus on raking areas
Strategy of online food truck business
Plan your food truck business
Your business plan should face lots of challenges in the industry. How much initial amount are you require? How much time duration will take to recover your initial expenses? Who is responsible for business management like accounting, taxes and payroll tax? How to expand your business? You will change and improve your business plan in this guideline. But you must finish your online food truck business plan before you spend a time.
Here we list out the what you will need to include in your well-crafted business plan,
Company description
Executive summary
Admin and organization
Marketing analysis
Services or products
Analyzing financial situations
Marketing and sales
Funding request
Last but not least reminder in mind that your online food truck business plan isn't the only thing that lenders analyze in deciding whether to give you a loan. The banks will normally check the history of your credit and score of current credit, if there are any other loans from confidential sources, if you have any pertinent food safety certificates.
Find your local board of health needs
You have to write your plan for online food truck business after that submit the requirements of the health department for your entry into a food industry deals.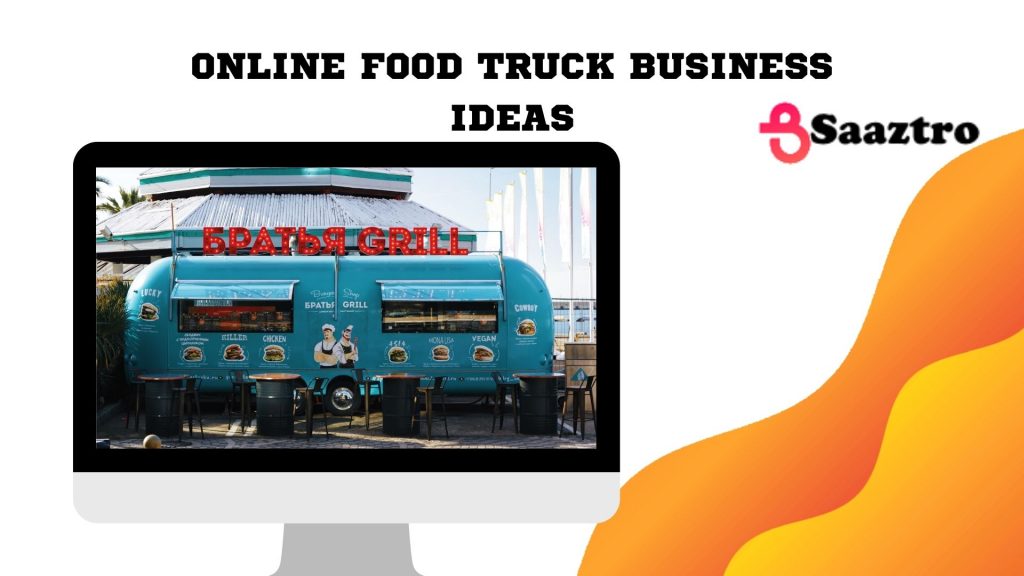 The board of health has unique food safety rules for food trucks as well as their kitchen equipment in the same way it does for restaurants. Be sure to understand the rules of food trucks before you spend huge time and money on food and facilities. Because, they may vary from state to city and state. Here we mention a few examples of requirements.
Identification, proof of ownership and the license of the vehicle
Fees for licensing
Proof of food manager identification card
Documents of purchase of food/ingredients
Compliance with fire codes and health
The food is kept in a refrigerator and stored at the correct temperature
The submission of a scaled-down sketch of the layout of the food truck with the entire equipment
Inspect before operation by health inspector
Clean-up restrictions at the place
Zoning and planning licenses
License to eat and drink
Storage locations are subject to restrictions
Food submission and the scheduled schedule
Location restriction for preparation
Also Read: Profitable Food App Ideas For Restaurant Delivery Business In 2022
Build your food truck business brand
Create a solid brand name is among the most important features of the success of your business and its one of the least understood. When building your brand, you should take time to develop the following features,
Your customers must know precisely what you are selling by looking up your unique business name.
An individual logo for your food truck.
Your customers should be able to look at your business logo like your name and comprehend not only what you offer, however, but also your unique approach to it.
Employer identification number (EIN)
Obtaining an EIN is easy concerning the other needs. If you are searching to learn more about the process or starting steps toward getting an EIN, read.
Vehicle license
It may appear to be something glaring, however, since your food truck business is driven by vehicles, the driver of the vehicle requires to be licensed.
Food service license
It's necessary to obtain an official food service permit to operate your food truck. The better way to find the process of submitting your application is to go to the licensing page for your country. For instance, in king country, Washington state's biggest country it is possible to create an application online to apply for a mobile food establishment license.
Employee health permit
An employee health card is often indicated to by the name of a food handlers' card and needs you to take a health and security course in food preparation in commercial settings.
Conclusion
If you are looking to start online food truck business, create a business plan which includes a complete description of your expected money, after which once you have the budget you want to stalk to then, you can search for financing.