Online grocery delivery software: In the digital world people are moving to the online shopping. Because, most of the people are working person in the world, so those have no time to spend on supermarket. Then those are shop the required grocery items on online.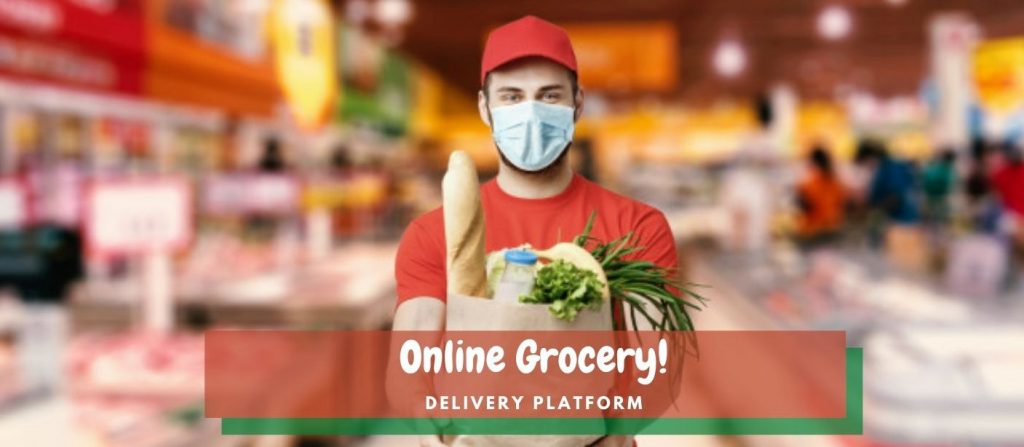 An online grocery delivery software is used to promote your supermarket on online. The grocery delivery management software is most powerful online platform in the industry. That software used to build an own branded grocery delivery application. And, grocery delivery software allows your customer to place order in required grocery items on your website or branded mobile app.
Otherwise, the new entrepreneurs are planning to start the retails business on online, the grocery ordering and delivery software is best choice. 
Why go with saas based grocery delivery system?
If you have no time to wait until grocery delivery application development process, you can choose the saas based grocery delivery system. Using of this software for your supermarket you can manage your online grocery delivery business with monthly subscription model. The grocery delivery app are already designed and waiting for use. Once the entrepreneurs are subscribe this software the delivery app is prepared for your supermarket with the customer required customization.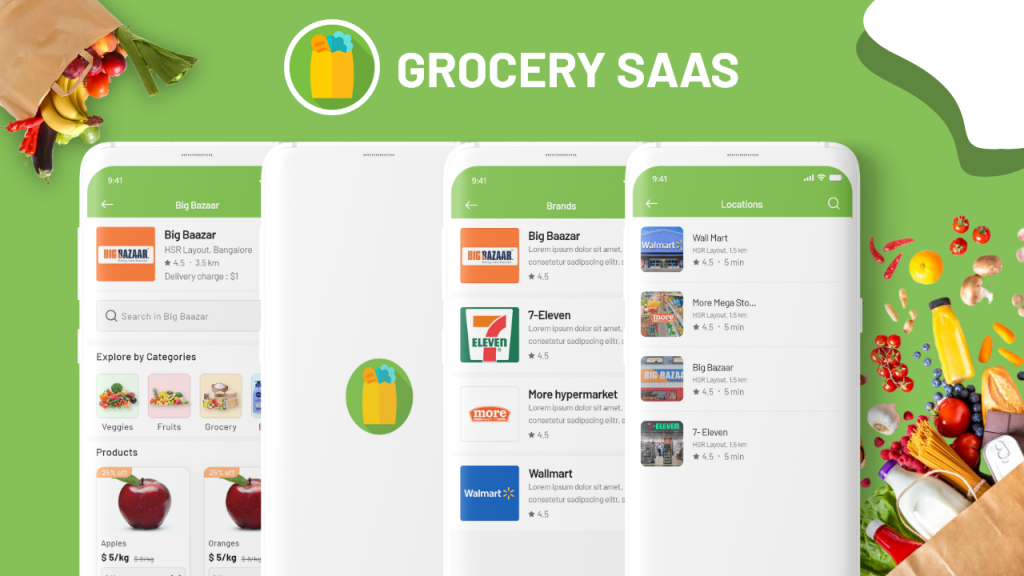 The saas based online delivery software are more benefits for all the business man, supermarkets, restaurants, and ecommerce platform, etc. The saas based online grocery delivery software is fit for your supermarket business on online and your data are saved on cloud system. That saas based grocery system is readymade grocery delivery software to directly use your supermarket.
Are online grocery delivery services profitable:
The online grocery delivery business is more profitable because of most of the people are buy the groceries on online. If your customer can easily place order on your website or mobile app, instant push notification is send to the admin panel on supermarket. The delivery partner deliver the items to their doorstep.
There are three type of revenue models you can choose one model for your business make more profitable:
1.Commission based model
If your supermarket is offline or online, the commission based model is old and most preferred model to generate a more revenue in the industry for all the entities like vendors and entrepreneurs.
2.Subscription model
Some vendors are do not want to share commission for their profit. In case like this, vendor can be paying a fixed membership fees. This subscription period can vary from monthly to yearly. Until the end of subscription the vendor don't share commission fee and the revenue is generated via memberships.
3.Advertisements:
Entrepreneur can get paid for vendor promotion on your grocery delivery app. The advertising models include the banner ads, sponsored ads and more.
Also Read: Why You Need White-Label On-Demand Ordering And Delivery Solution?
Benefits of saas based grocery delivery software:
Any issue accrued in your system, if don't worry about your data. Because of your data are saved on the cloud. 
No need huge amount for your online delivery business, because of saas based grocery delivery system is monthly subscription model.
Entrepreneurs are quickly start their online grocery delivery business the saas based software is best choice, no need to wait the app development.
Saas based grocery software allow for monthly subscription model. So no need huge amount investment.  
Ready to use online grocery delivery software with your customer required features.
Online grocery delivery app support for both iOS and Android platforms. So your customer easy to place order anywhere at any time.
Supermarket owner can buy the grocery delivery application and license for the code for lifetime.
The saas based online grocery delivery software can take update automatically as per your package.
Conclusion
Saas based online delivery software is best for all the entrepreneurs. You can choose the right software with app development company for your business to promote online.