Saas based pizza delivery app: Current days are increasing the food delivery apps to ordering their food from their favorite restaurants to deliver their home or office. Same as Pizza delivery through online pizza delivery apps are trending to all over the world. This is how people are used digital services are time saving, easy to use, safe and secure. If you are the pizza outlet owner, you want to start the pizza delivery business through the app, be sure multiply increase your profit level.
Online pizza delivery business with Saas based pizza delivery app people get pizza within 20-30 minutes. The customer don't like to compromise their useful time for food, It is the major factor of pizza delivery. Customers are also preferred to pay more for doorstep services. It is very useful to pizza outlet owner whether they select to deliver the pizza for delivery business. The Pizza delivery apps services allow the customers to choose from various flavors of pizza from their favorite restaurants. With the pizza constructor option they can customize their favorite pizza by adding toppings, spices, ingredients etc based on their taste and place an order.
Benefits of Saas based pizza delivery App
Customer Loyalty
Customer trust is the most important one at any kind of business. In this digital world several of similar products and option from choose the service providers, in this conditions and efficient app can be the backbone of your business.
Location- Based marketing
It is new trend of now a day, you can be able to notify and messaging about the promotions or offer based on location to provide your potential customer with Saas based pizza delivery Mobile app.
Better Customer Data
It is help to maintain customer information that, who are the regular customer? What are the most order placed from your restaurant?, whether the customer place the order via website or mobile app?, such a questions are easily answered by mobile ordering system using Analytics and information.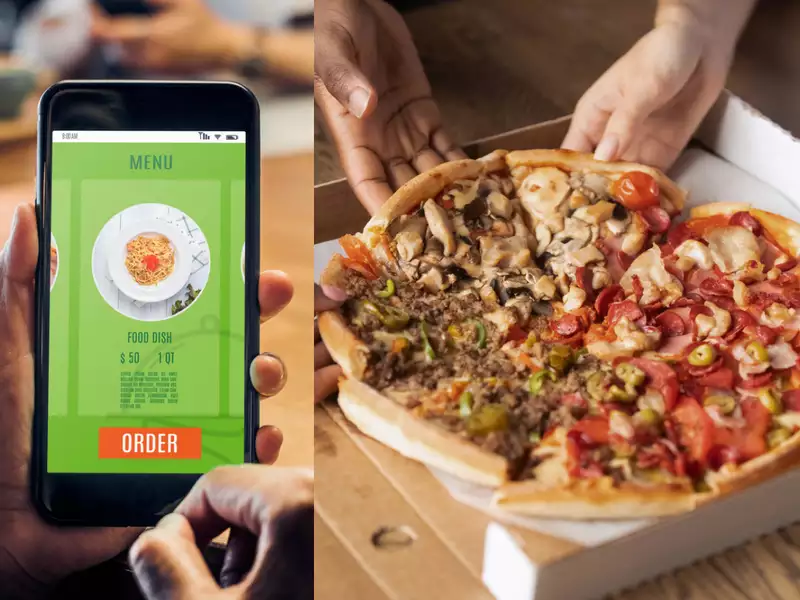 Customer Reviews
One of the major part of delivery app have authentic customer reviews. It is based on the concept, easy to hit among the people to the mobile delivery app famous. The customer reviews of food, taste, ambiance and restaurant in general also mention their favorite dishes, these are used for new customer feel trust worthy. You can easily search based on the reviews and ratings.
Home delivery at a few clicks
One of the most essential benefits of food delivery apps is Home delivery. Customer can order their favorite food anytime and anywhere from their favorite restaurant to your doorstep. All your dishes get to doorstep using few taps from your mobile phone.
Great Discounts
Obviously, discounts or offers are really attracted to the customers. Buy one get one offer, 50% discounts, festival offer such a offers that increase the customers and reputations. It is the smart move by the pizza outlet owner.
Delivery services
With the mobile app development, It is improve to your delivery system that traditional on call ordering process now days just single click to place the order through the Saas based pizza delivery app. It is easy to access the ordering and delivery process continuously.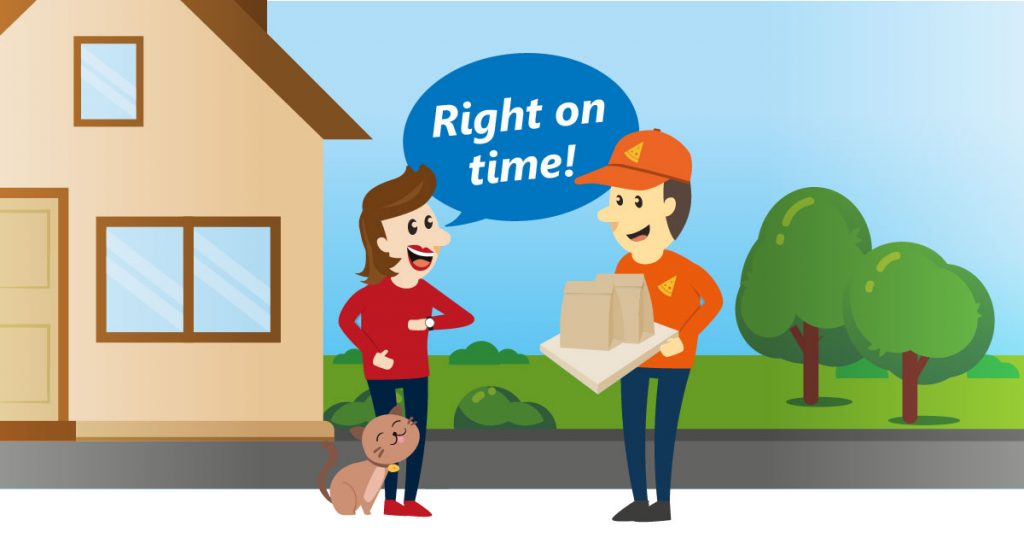 Important features of Saas based Pizza delivery App
User Module
This module contains the exchange the information for customer and Restaurant owner. Information includes login/ user registration , user profile setting,orders or history of charges, discounts and offers, names and categories of pizza, pizza customization, place an order module, checkout, payment way integration, scheduling of delivery, track your order module, chat box, review and feedback by the customer, and help and support.
Driver App
Driver App is consists of accepting the online order through the delivery app.
Restaurant App
This app used to receive the online order by the customers through the restaurant such as Android.
Admin/ Delivery App
The main function of admin or delivery panel can include that sign up page, communication channels between delivery agents and customers, order details, status of food, wallet, driver tracking facility, ratings and app chat facility.
Delivery Tracking
This features facility to know about the customer address, driving directions, ordered items, delivery promise and dispatch times.
Payment method
Customer can pay the amount cash or online payment method like credit card/debit card as per customer choice. Some customers prefer the cash on delivery option and this features increase the customer trust towards the delivery business.
Shared dispatch station
Most of the restaurant computers can dedicated to deliver the dispatch and same like the computer store the ordering time and delivery time will be registered.
Conclusion:
The future of online pizza delivery apps is undoubtedly bright, but the challenges mentioned here are to be dealt with effectively and efficiently. With such things in mind, it is the right time to start your pizza delivery business and offer a great online experience to your customers. Kick start your pizza delivery business with our Saas based pizza delivery solutions.