Food Delivery Apps in USA: The On-demand food delivery app permits customers to order food from the favorite restaurant of their favorite food and have it delivered right to their home!
The online food ordering apps make it simple for customers to order food online and quickly have it delivered to their homes.
The on-demand food delivery industry is one of the fastest-growing in the world. A continuously growing customer base is responsible for a sizable portion of this improvement.
According to Statista, the number of customers ordering food using online food ordering apps has nearly quadrupled over the last three years, rising from 364.8 million in 2017 to 625.9 million in 2020.
This sum is predicted to reach 858 billion in 2024 and surpass one billion in 2025.
Top 7 Food Delivery Apps in USA
UberEats
GrubHub
DoorDash
Chownow
GoPuff
Munchery
Eat 24
UberEats
UberEats is a very popular food delivery app. It helps entrepreneurs to locate the nearest cafes and restaurants in the city. Moreover, UberEats favors delivering food all over the urban cities and is also slowly and frequently expanding its reach to the rural areas of the US. A special feature of the UberEats food delivery app is the expected delivery team shown in the app once the order is placed. However, a slight drawback would be a 10% commission on the total bill.
GrubHub
GrubHub is another famous food delivery app in the USA. It is an online and mobile platform for the pick-up and delivery of food orders. GurbHub provides corporate plans for corporate usage of the food delivery app.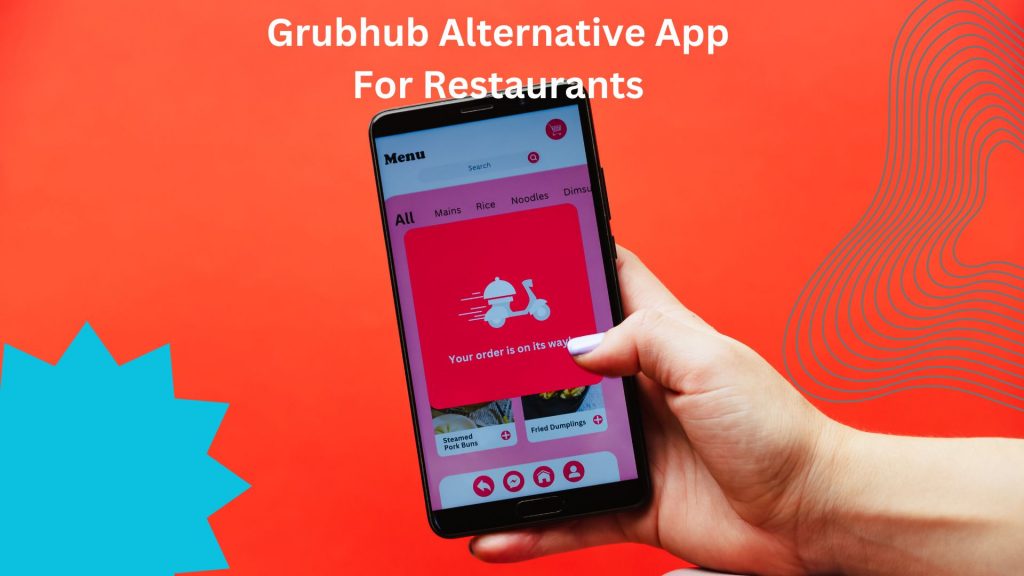 GrubHub food delivery app is one of the most preferred apps and connects with more than 50,000 restaurants, cafes and snack bars. This food ordering app has a very user-friendly UI, one of the most famous factors for being the most preferred amid the entrepreneurs. This food delivery app is highly customizable and tends to have more than 30 individual features.
Moreover, to be clear, you can choose any food category you want and the app will offer you with the best options. Another best feature is the ability to track the location of Grubhub food delivery app. You can easily track the location of your delivery partner with just a single tap.
DoorDash
DoorDash is an American food delivery app that is mainly aimed at connecting restaurants and food delivery startups. It is a local community-driven delivery powerhouse. This food delivery app launched its operations in the year 2013. In the 1st quarter of 2029, DoorDash overtook UberEats in terms of market share and valuation. It is one of the most prominent food delivery apps, worth USD 16 billion.
DoorDash offers a cost-effective food delivery service in 800+ cities across the USA. During the COVID-19 pandemic, DooDash announced contactless delivery to assist both their delivery partner as well as customers to experience a safe delivery.
Chownow
Chownow is one of the best on-demand food delivery apps in Los Angeles. This app is accessible in several cities across the US including LA, New York, Dallas, Denver, Seattle, Chicago, etc.
Chownow offers an online food ordering platform for restaurants to receive food orders online directly on their restaurant websites. Thus, restaurants can deliver food to the customer's doorstep leveraging their restaurant brand name. The fee for the chownow platform modifies for various sizes and locations of restaurants. One advantage of the Chownow food delivery app is that it does not charge any hidden fee.
GoPuff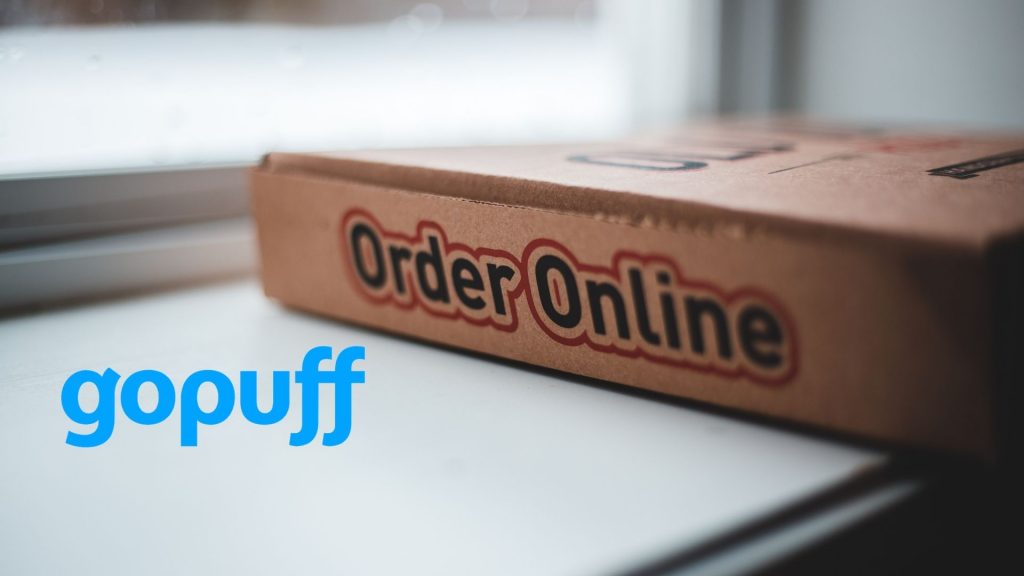 GoPuff is a online food delivery app that is more than a basic food delivery application. It allows the customers to order anything, from restaurant-made food to a packet of chips. Moreover, the best part of this app is that they charge a flat $2 and also work on an AI-based platform, for which the customers can search for not only the product or company's name, but also the category name. Moreover, entrepreneurs can also build a collection of their favorite food items for ordering later.
Munchery
Munchery is a famous on-demand food delivery app that delivers meal kits and food. Moreover, to be precise, this app permits a single person to pre-order freshly made food. Furthermore, munchery is an app free from commission and functions on a monthly subscription of $9.
Eat 24
Eat 24 offers food delivery services every day of the week, as the name indicates. This on-demand food delivery app has combined with multiple cafes and restaurants open for 24 hours. This app has a coupon management system that processes one of the best offers to customers. Moreover, the customers also have the authority to customize the food options according to their food preferences.
Benefits of Food Delivery App in USA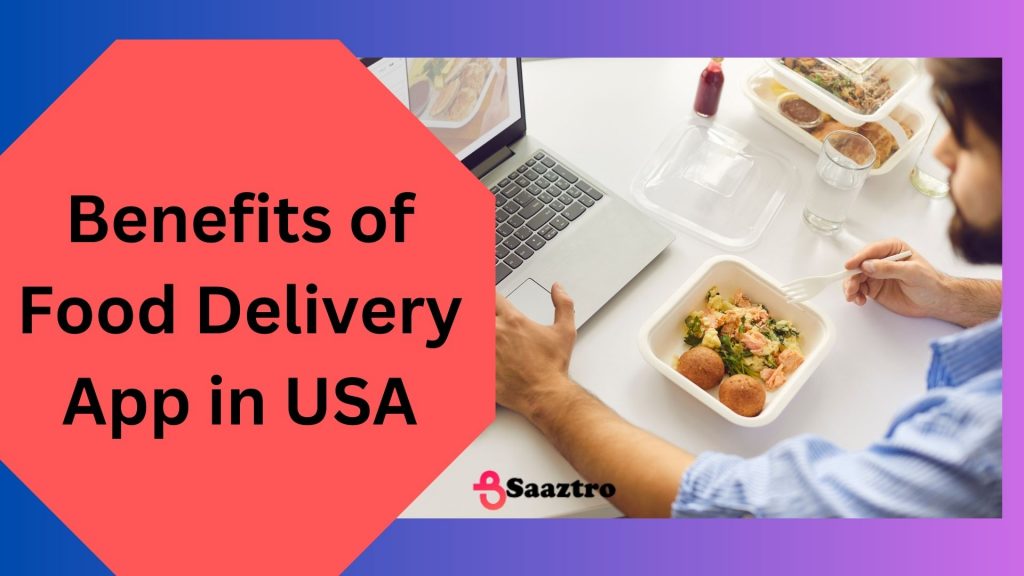 A few of the most famous benefits of a food delivery app in USA are:
Attractive new customers
Attract new customers with the help of branded food delivery apps in the USA to order food online. These apps also increase brand visibility while boosting sales with returning and new customers.
Customers reach
The restaurant can reach more people with the help of their own branded food delivery app. All you require is a well-maintained food delivery application.
Ordering food is very easy
A saas based food delivery app is very comfortable and easy to use for customers, also the function of application without misunderstanding or frustration.
Moving forward, customers can order food online from the comfort of their homes. Moreover, customers can order food at any time with the help of their mobile or laptops.
Better customer data
You can always track your regular customers and which food is frequently ordered from your menu with a food delivery app.
Efficient business opportunities
Most of the time, customers want to buy food in the comfort of their homes due to bad weather or whenever they feel sick. Therefore, a food ordering app is of great use.
Conclusion
This was all about the most trusted food delivery app in USA. Let us know if we missed out on anything. Our team of experts will get back to you as soon as possible in case of any queries.